SAMANGA AYUURVEDA TREATMENT/ WHAT WE OFFER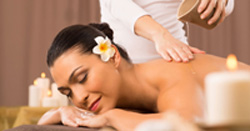 ABHYANGA
Appilication of Medicated Oil over the body with Gentle Massage
ADVANTAGE: it provides stimulation to nerves. Improves sensory motor integration. It also gives passive exercise to the muscles thereby strengthening them. Abhyanga also removes skin dryness and improves skin Lusture.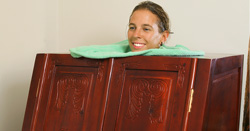 SWEDANA
it is a process to include Sweation (Sudation) with medicated steam
ADVANTAGE: It removes stiffness,heaviness and body ache. Swedana Liquefies the unstable metabolic wastes and facilitate their expulsion
from the body.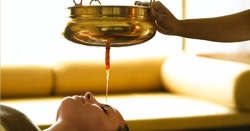 SIRODHARA
Medicated oil or decoction continuously poured over the forehead from a specific height for a specific period of time.
ADVANTAGE: Constant flow of liquid in a specific manner produce reverberations that relaxes
mind, and calms the person.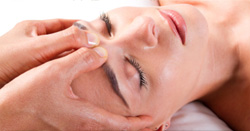 SHIROBHYANGA
Massage on head with medicated oil selected according to the nature of hair
ADVANTAGE:Relieves sleeplessness, Promote hair growth by enhancing circulation,Calms the person,Highly helpful for insomnia and schizophrenia,strengthens the neck and head.